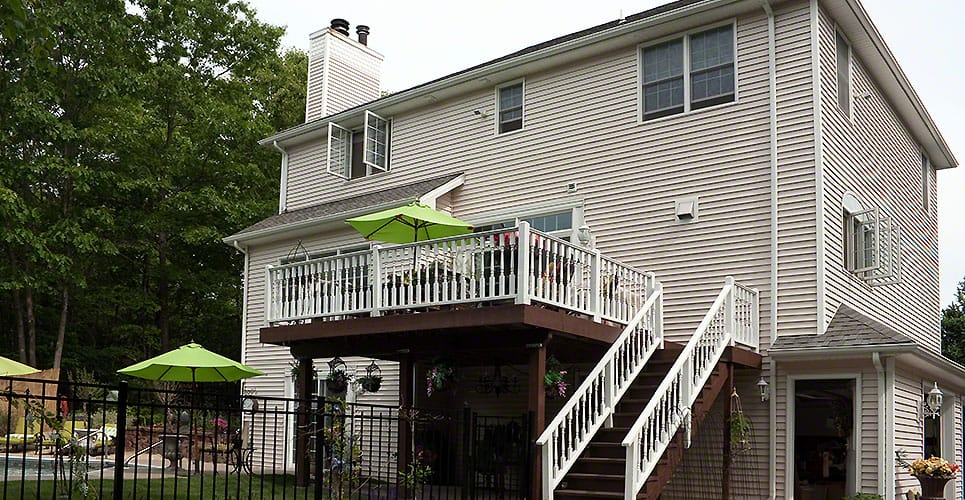 How Do You Make an Addition Not Look Like an Addition?
When you're building a new home or adding to an existing one, you're faced with the challenge of making your addition blend in with the rest of the house. You don't want it to look like an addition at all.
Instead, you want it to blend seamlessly into the existing design. If you're planning to add to your home, you don't have to worry about the outcome as there are several things given by home addition design experts that will ensure that your new addition looks just like your original house.
Wondering how to go about it? Here are some tips for blending your addition into the rest of the house.
Use the same materials as your main house.
Make sure the materials match. If you're adding a new kitchen, use stone or brick on the exterior walls and match them with the existing stone or brick on your home's exterior.
If you use hardwood flooring or tile, use the same to match what's in your existing house. Try to match the paint in the same shade. This will make it blend seamlessly with other parts of your home.
Be inspired by your surrounding.
Additions should match their neighbors in terms of size and shape. If your house has columns out front, your addition should also have columns. If your windows are 6 feet tall, then so should your addition.
This will help keep the new space from looking out of place when viewed from the street or neighboring houses.
Match the roofline
When you add to a house, you'll need a new roof. And when you add a new roof, it will look like an addition. So make sure your new roof matches the existing one.
If your house has two styles of roofs, try to pick one that matches the original style. If your home has only one type of roof, choose one that matches the style of the house, even if it's not the same as what's already there.
Match paint colors
When adding to a house, make sure all of your materials match. That means exterior, and interior paint colors should match or at least complement each other.
Make sure that any trim or molding matches, even if it's more expensive than what you might have chosen otherwise, because it doesn't look right by itself.
Create symmetry and balance
One of the keys to making an addition look like it belongs is creating symmetry and balance between both buildings. When designing your addition, try using similar shapes and sizes between both structures and ensure they are positioned in similar locations.
For instance, if one building has a flat roof with windows above it, you want to have the other having an arched roof with windows above it.
Get creative with your landscaping.
The front yard is the first thing people notice when they see your home. So make sure it has curb appeal. If you're adding a second story or digging out a basement, consider adding a patio on the ground level instead of covering up the yard.
Or build up instead of out by creating decks and patios that provide outdoor space without completely blocking off windows and doors on lower levels.
Bottom Line
When you add to your home, you want it to look like it was always meant to be there. That may mean putting in a second story or adding on a garage, but it can also mean making changes to the home's exterior.
To ensure that it's not too obvious that you have added an addition, work with expert home addition companies DC.