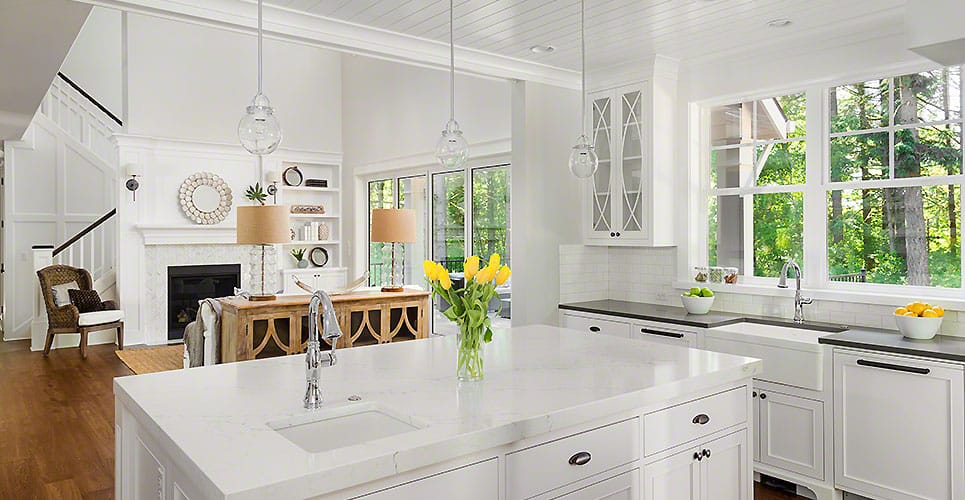 Granite Countertops: What To Look For In Granite Slab
Granite countertops are tough, beautiful, and every homeowner wants to have them in their home. Unfortunately, for you to choose the right slab, you cant browse through the aisles and pick the first slab you come across—you need to consider plenty of factors. To help you out, here is what to look for in granite slab:
Color
Since they are natural, granite slabs come in different colors that you might be confused about the right one to go for. When buying the countertops, match the granite to your cabinet color while paying attention to your accessories, appliances, fixtures, and flooring.
Experts recommend you buy a resin-treated slab. This is because the resin closes most of the open pores inside the stone. When the quarry coats the stone along with applying the usual sealer, you don't need to worry about your countertops staining so you have peace of mind they will retain their color for a long time.
Lighting
What is the condition of lighting in your home? You need to pay attention to this.  Does your room have bright lights? It will look comfortable with black and blue granite slabs. On the other hand, if your room is dark and you want to brighten it up, go with radiant colors such as white and other light-colored variances.
Price
One thing most people don't realize until they are buying the countertops is they come in different grades where high-quality pieces are more expensive than low-quality ones. It's always wise to go for high-quality slabs.
The best quality slabs are those that are more than ¾ inches thick. In addition to lasting for a long time as you don't have to worry about them breaking or cracking when you drop a heavy object on them, they also don't need additional support during installation, which makes them even more affordable in the long run.
Seams
Experts recommend you go for seamless countertops as they have a better visual look. Avoid those with seams as the seams worsen over the years such that in 5-10 years, you have to replace them due to their unappealing look.
While seamless countertops are expensive, they look good for a long time, so you don't have the urge to replace them.
Cabinets
To avoid giving your kitchen a confused look, always strive to choose an edge for your countertops that complements the style of your cabinets and vanity. If you have modern cabinets, choose beveled or flat edges. Do your cabinets have a traditional style? Go for a bullnose edge.
Avoid round edges, especially if you have small children as the kids risk bumping their head on the edges.
Kitchen sink
Before you buy countertops, always think about the type of kitchen sink you want. Experts recommend you sink the sink, so you give your kitchen a crisp, tidy look. Avoid top-mounted sinks as they collect bacteria around the edges making your kitchen unhygienic.
Look at several slabs.
When you know the granite slab that is ideal for your home, don't pick the first slab you come across. Inspect different slabs and confirm they perfectly match your ideal décor.
Remember, granite is natural, so you will rarely come across a slab that is consistent in color, and design-it will differ in different areas. Before sealing the deal, carefully inspect the slab and ensure you can accommodate the changes in color or patina across the slab.
Buying the right stone isn't enough—you need to ensure you install it properly. Only hire a reputable and experienced granite company Raleigh to do the work. You don't want someone to botch your priced selection, do you?